Wichita Area High School South


Class Of 1975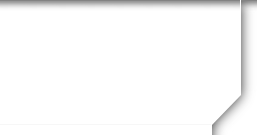 Mark Bumpas
Profile Updated:
May 14, 2019
| | |
| --- | --- |
| Residing In: | Wichita, KS USA |
| | |
| --- | --- |
| Occupation: | Electrical Design/AutoCAD |
Children:
James, born 1988
Alexa, born 1990
Yes! Attending Reunion
Comments:
Married for almost 32 years. Divorced for a little over 6 years. Was employed at Professional Engineering Consultants for over 29 years. Now employed at LK Architecture and loving it. Have two great kids and an ornery dog, Marley. Love to read, golf, listen to music, play guitar and write and record my own songs, watch movies and spend time with friends.

My son James was born 10-1/2 weeks early. He weighed in at 3 lbs. 10 oz. and spent the first 37 days of his life in the hospital. Because of some complications he'd had he ended up having cerebral palsy and has lived his life thus far in a wheelchair. But he hasn't let that stop him. He graduated from Maize High in 2007 and received his associates degree from Butler Community College in May 2013. He's my best buddy and keeps me young. We share our loves of music, video games and of course our beloved St. Louis Cardinals. He's a great son and a great kid. I'm proud to be his dad.

Alexa was born early too, but luckily only 5 weeks. She had no complications and has been a healthy, vibrant young girl and now, young lady. She's been our wild child and has kept us on our toes on numerous ocassions. But she's my little girl and I love her, and will always be there for her no matter how hair brained a scheme she comes up with. Yes, she's 29. No, that's not a little girl anymore. But she will always be my angel.
School Story:
I was very involved in junior high but became pretty much a wallflower in high school. I attended all the basketball and football games, tried to catch the plays and concerts, and basically bided my time til graduation rolled around. I remember though deciding my senior year to attend the senior prom, (stag of course, cause that's how I rolled) asking someone when it was so I could plan for it, and finding out it had taken place the previous Saturday night. Funny? Heck yeah! I remember Mr. Core teaching biology as well as life lessons. An amazing man and an amazing teacher. Looking forward to chatting with him again in heaven some day. My high school career ended up on a comical note too. I went to graduation rehearsal with no one to walk with. I remember sitting with Skeets Bishop thinking "how did I spend three years at this school and not even ONE girl want to walk with me??" Then all of a sudden a lovely young lady (who shall remain nameless cause, well, I don't remember her name) asked me "do you have anyone to walk with?" to which I replied "no" and the rest is history. It really didn't matter WHO she was, but that she was an angel to me at that moment.